Q2 Challenge – Roadmap to Profitable Low Content Books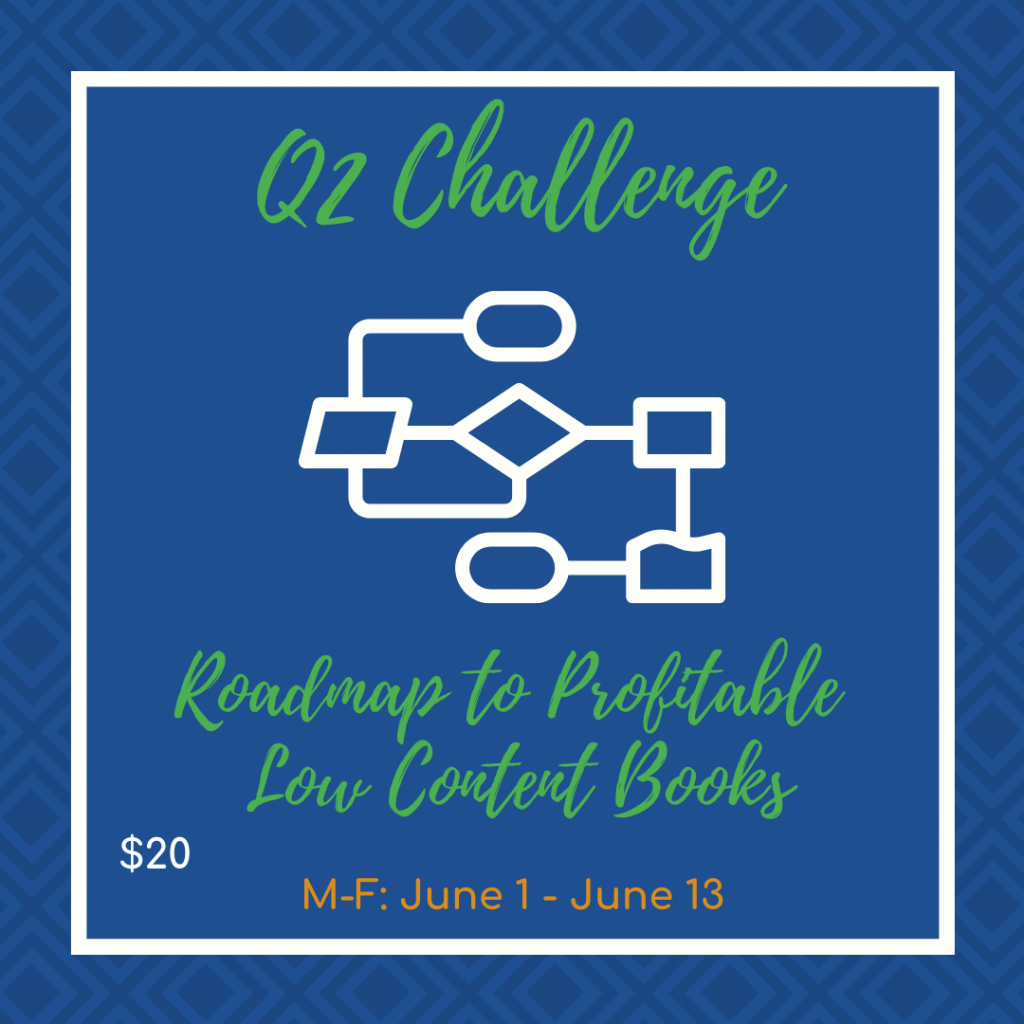 Need a roadmap to follow for creating your low content books?
This challenge will take you through all the steps needed to create one high quality low content book. You will walk away from the challenge with a process to follow for all the books your create going forward.
I will take you through each step using a book I am creating as an example. You will have assignments to complete each day and at the end of the challenge will have uploaded one highly targeted book that will sell. You will also gain the knowledge you need to nail every book you create.
Stop wasting your time creating books no one wants to buy!
Challenge members receive:
Access to private facebook group just for challenge members
A 50 page workbook taking you through every step in the process
Daily videos explaining each step in the process
Daily assignments to complete to get help you get your book done
Weekly Q&A lives in the private group
One month pro-membership at aududu.com
Access to aududu.com lifetime pro-membership cart at the end of the challenge
Aududu lifetime pro-members receive free access to this and all future challenges. Lifetime pro-membership is only available to challenge members for two weeks at the end of each challenge.