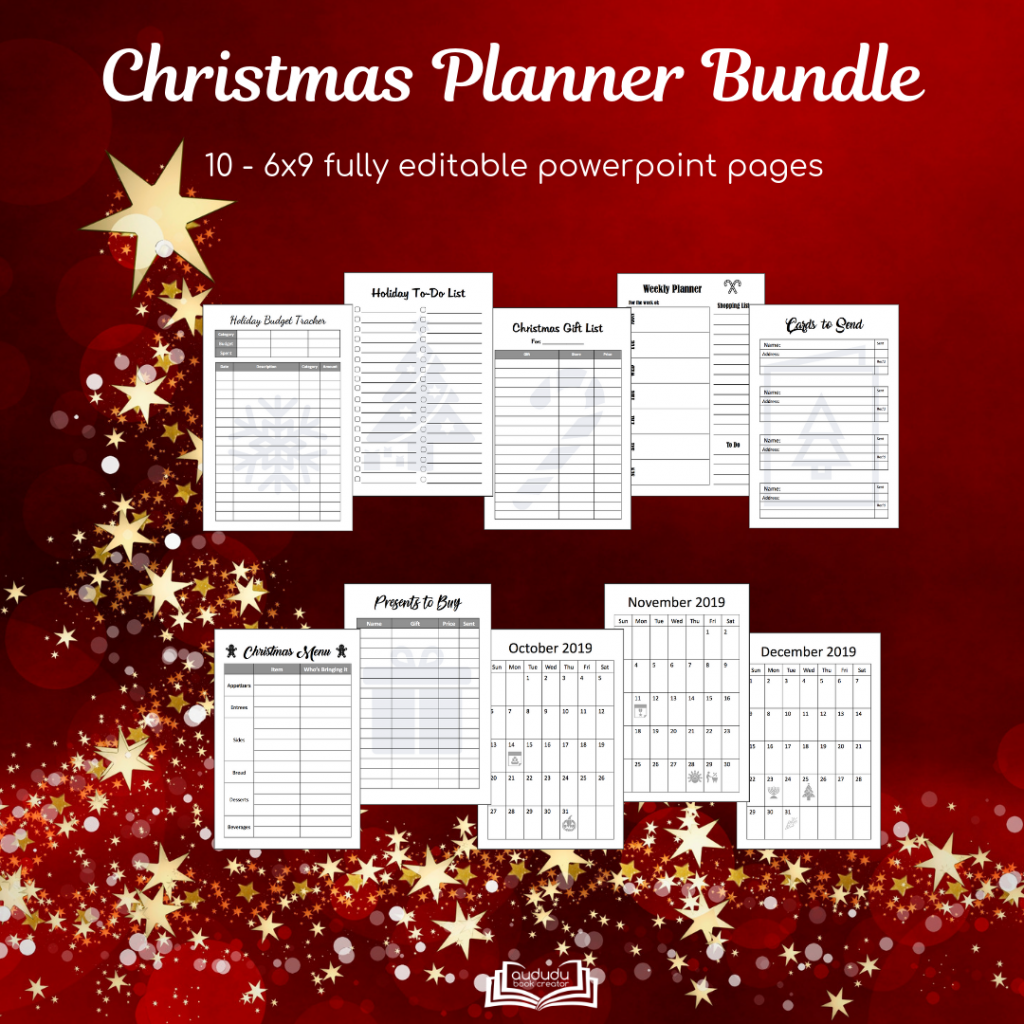 This Christmas Bundle freebie contains 10 pages with unique elements you can mix and match to create a variety of holiday planners.
Included in this bundle: holiday card list tracker, Christmas gift list tracker, holiday to-do list page, present tracking page, holiday budget tracker, Christmas Meal planning page, and calendar pages for October, November, and December 2019.
The file is in powerpoint with all elements fully editable. The pages have been sized for a 6×9 journal. This freebie will be available until July 14, 2019.
Aududu Book Creator owns the copyright for the pages in this journal. You have the right to use the contents of this file for your own commercial print purposes without attribution. You do not have permission to resell or distribute the electronic version of this file or any portion of the contents in this file.
This freebie is no longer available, but may be purchased by clicking on the button below.