Word Search Puzzle Book Creator Tool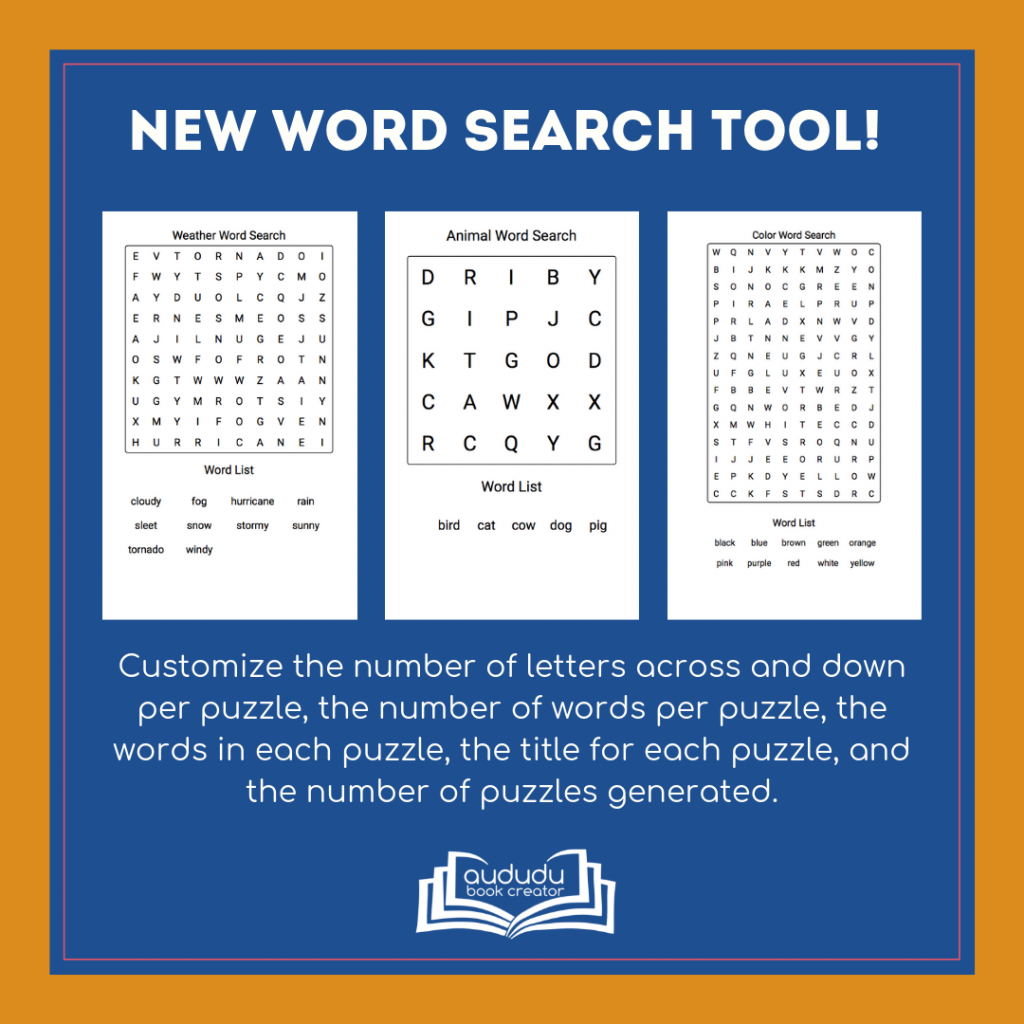 Create Word Search Puzzle Book interiors for all KDP trim sizes! Each puzzle is randomly created based based on the word list you submitted. New puzzles are generated each time the tool is used. This tool is included in all aududu pro-memberships.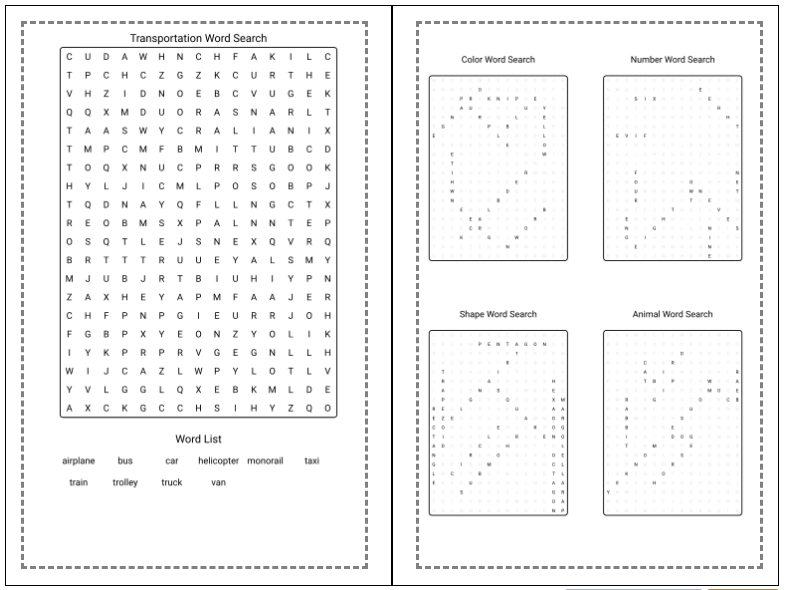 For each word search puzzle, you can select:
number of letters across
number of letters down
number of words per puzzle
You select the number of puzzles you want to include in the PDF and input:
word lists for puzzles
titles for puzzles
The downloaded PDF includes one word search puzzle per page, followed by four answers per page.