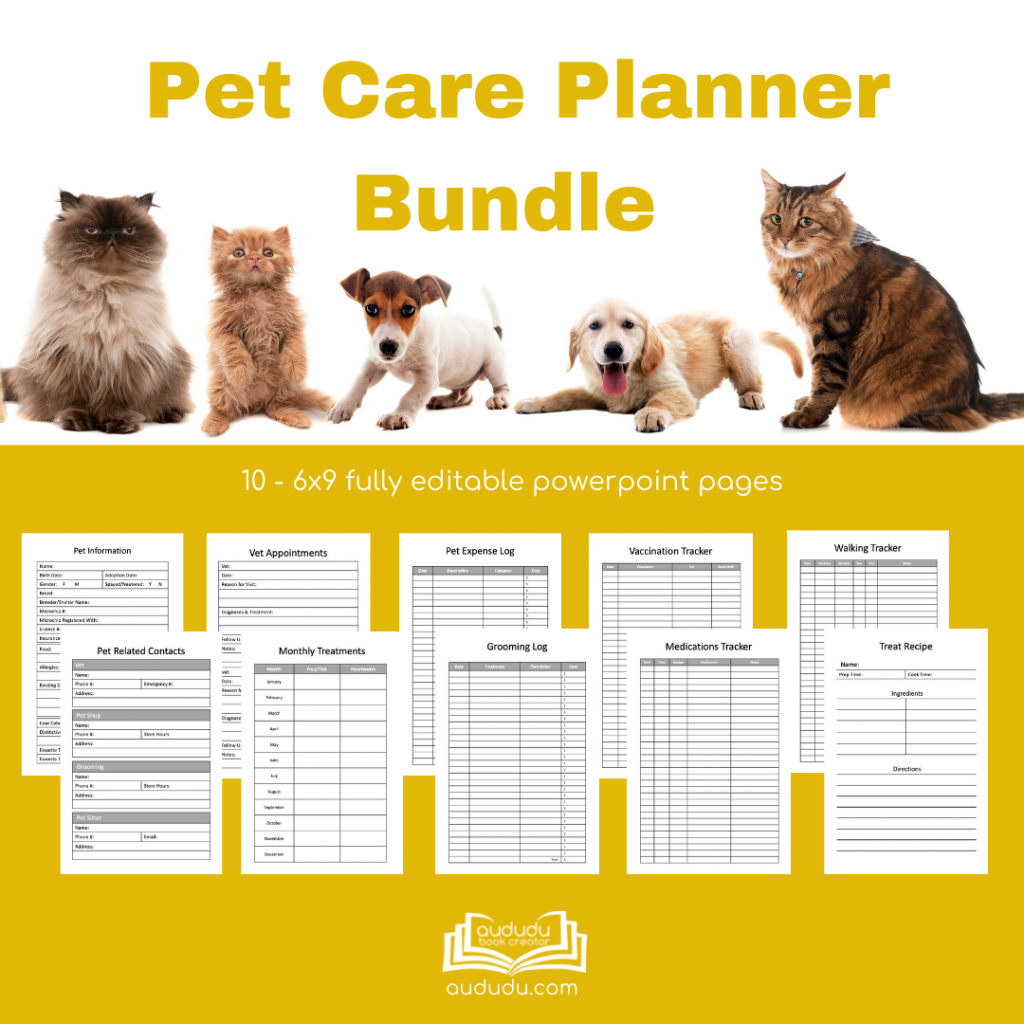 Our August freebie is a Pet Care Planner Bundle. This bundle contains 10 fully editable PowerPoint pages. Combine these pages to create a variety of Pet Care Planners and Logbooks.
Included in this bundle:
Pet Information Page
Pet Related Contacts Page
Monthly Flea/Tick and Heartworm Treatment Page
Vet Appointments Log Page
Pet Expenses Log Page
Grooming Log Page
Vaccination Tracker Page
Medications Tracker Page
Walking Tracker Page
Treat Recipe Page
The pages have been sized for a 6×9 journal. This freebie will be available until August 27, 2021.
This freebie is no longer available but may be purchased by clicking on the button below.