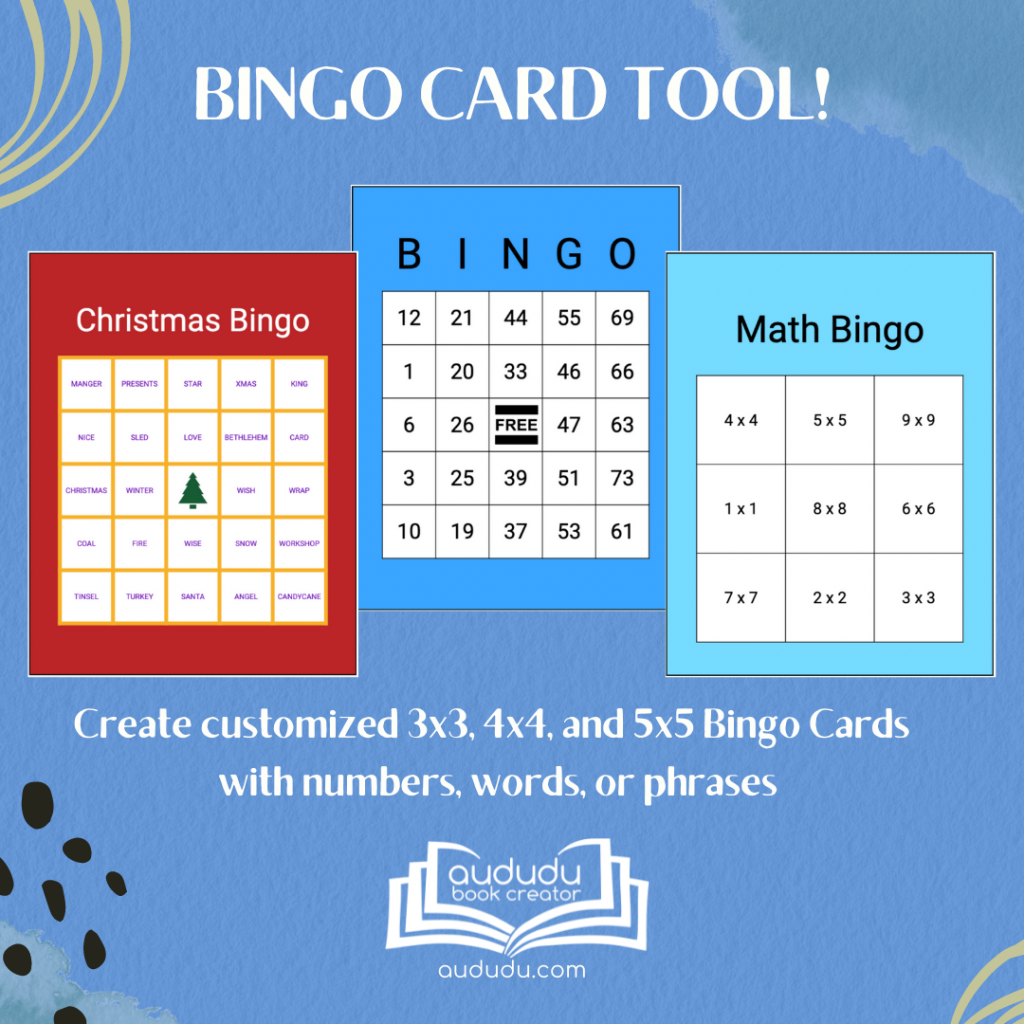 Bingo Cards are an awesome addition to your printables business. They can be customized for any occasion, for example, wedding or baby showers.
The Bingo Card Tool gives you the ability to create bingo cards with either numbers or words.
Choose between 3×3, 4×4, and 5×5 card sizes
Generate classic 1-75 5×5 BINGO cards
Generate BINGO cards from your list of words, phrases, and/or numbers
Enter your own title
Upload your own image for the free space
Select background color and line color
Select font, font size and color for all text
Tutorial Video Coming Soon!