New KDP Pricing Calculator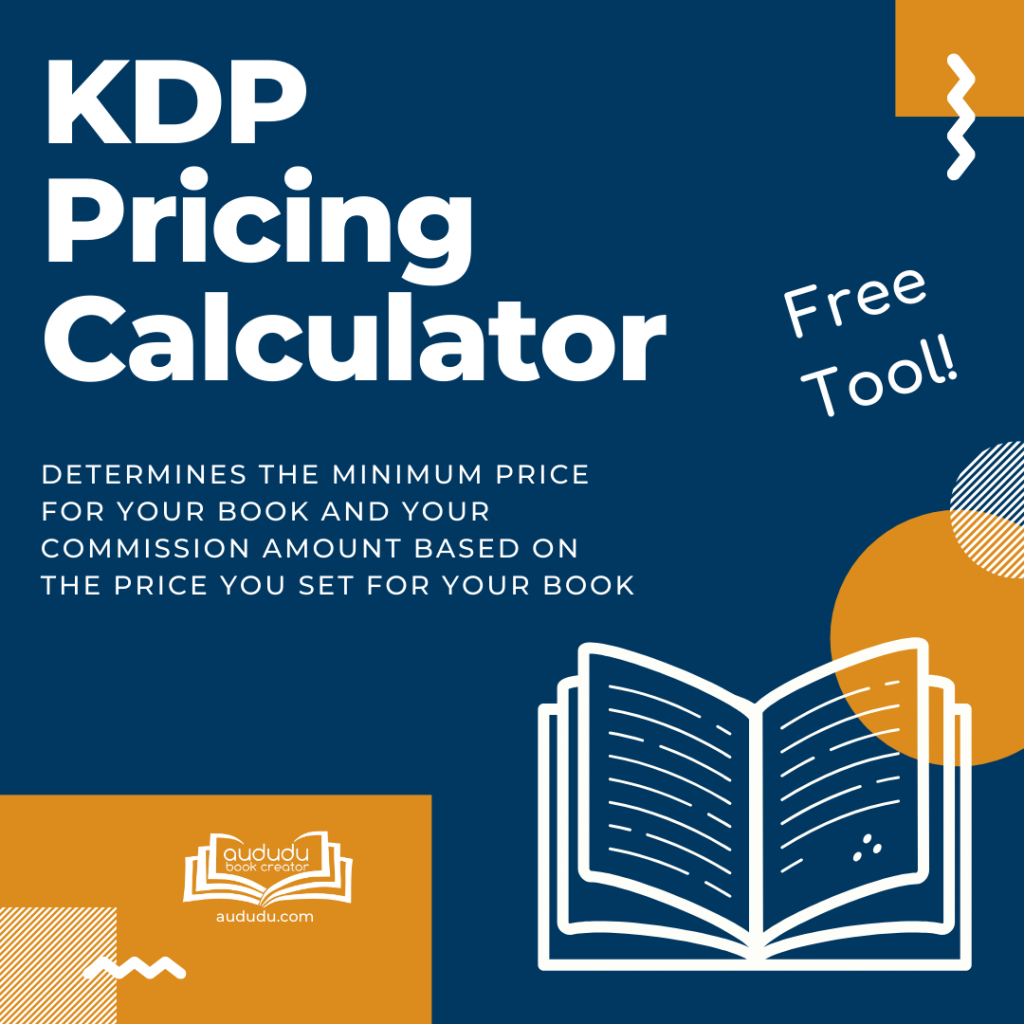 A KDP pricing calculator has been added to aududu book creator. Enter the number of pages for your book and the type of ink to determine the printing cost and minimum price. Enter the price for your book to determine your KDP royalty and Expanded Distribution royalty. The tool can be accessed under the "Resources" tab of the navigation menu.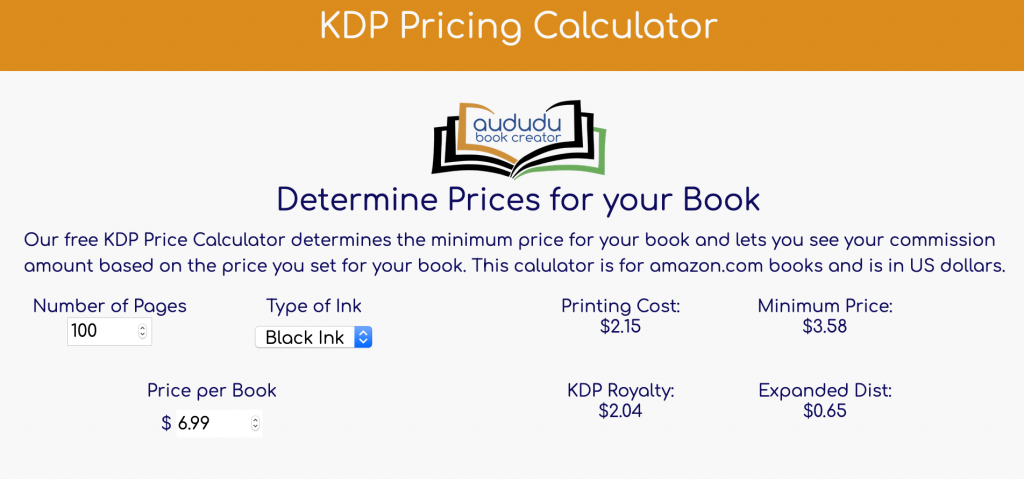 This tool is available to all aududu members.