Have the best Q4 ever!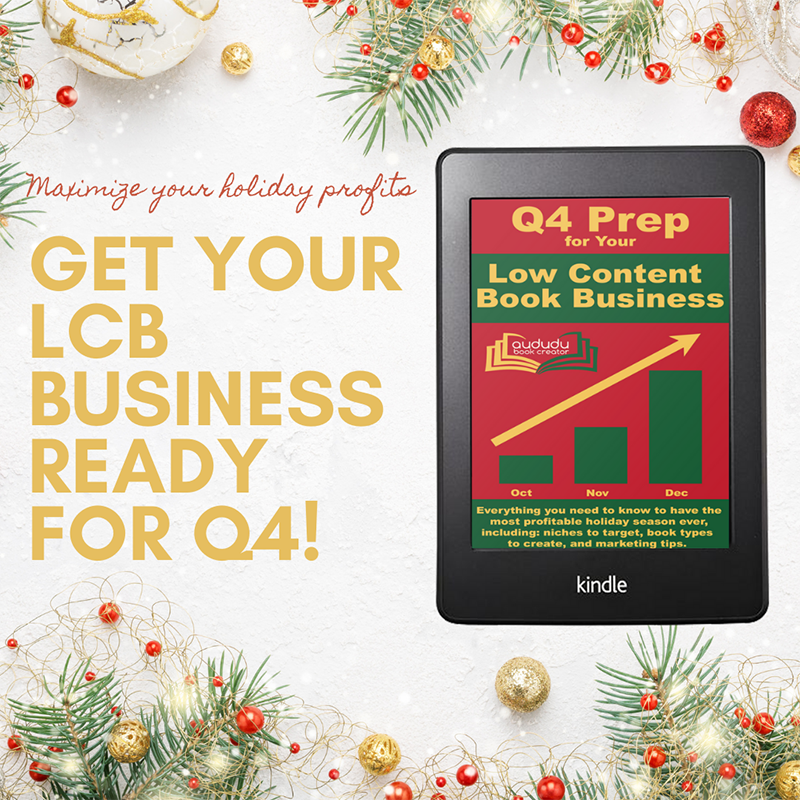 This book gives you all the information you need to maximize your Q4 profits. If you are not planning your low content book business to maximize your Q4 profits, you are leaving money on the table. More money is spent during Q4 than any other time of the year. Plan now to get your portion of the profits!
This book provides:
Key holiday dates you need to plan your business around
What books to create for each holiday
How to spot a profitable niche to create for
How to do niche research to nail your niches.
Holiday marketing tips and calendar
Praise for this book:
I love this book. It has everything I need to plan out my low content book strategy during the holiday season. It includes a handy calendar that lists the dates I need to have my low content books ready to publish for the upcoming festive season. Also has other important dates throughout the year. This will definitely help me to become more organized and focused. This is written in clear, easy to understand language. It has no fluff and lots of great content. I highly recommend this low content book guide for the holidays. The author also has an amazing website with useful tools and tons of information.

Julie V.
Start planning for your most profitable Q4 ever – download and read this book now!
This post contains affiliate links, which means that if you click on the purchase link and make a purchase, we'll receive a percentage of the sale.