Revolutionizing Your Self-Publishing Prompt Journey Creation with AI: A Video Tutorial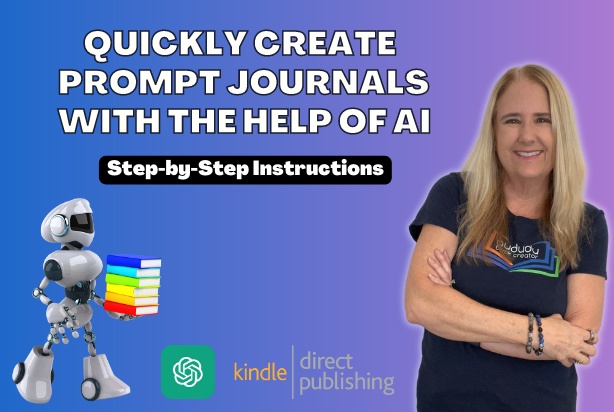 Self-publishing has taken the literary world by storm, and with Artificial Intelligence, it's about to go even further. We recently released a video tutorial that will take you on a fascinating exploration of how AI can reshape your self-publishing journey. This post will give you a glimpse of what's inside the tutorial.
Embracing the Power of AI
AI can improve the creation and self-publishing of books. With AI's power, you can easily pick an interesting theme that will resonate with your target readers. But it doesn't stop there! You can also generate intriguing journal prompts that inspire creativity and profound reflection. This video will walk you through this process.
From Prompts to Publication
The tutorial then provides a step-by-step guide on how to use our book creation tools to quickly turn those AI-generated prompts into a PDF ready for upload to KDP. This process not only saves time but streamlines publishing your book on Kindle Direct Publishing (KDP). Both experienced and new prompt journal creators will find this information useful.
Let's Make it Even Easier!
The video closes with a challenge for the viewers to envision an even more streamlined process. Imagine having an AI interface added to our Journal Tools, allowing you to plug in a theme and receive auto-generated prompts! This scenario could be the future of self-publishing and it's closer than you might think. Leave a comment below if you would like to see the feature added.
Interested? Watch the video below and don't forget to share your thoughts and suggestions. We're excited to see how AI will continue to transform your self-publishing journey!